Couldn't help but look like a fruit salad in this weather! Most people I know love winter but I love summer, maybe because I'm cold blooded, or that I'm never in Brisbane this time of year to feel the heat, but more so because you dress light, drink slushies and who doesn't love summer festivities? Music festivals, pool parties, road trips, fruit punch, watermelons icy poles and crystal clear waters to dip your feet in. The only downside is trying to fall asleep without air con, in a pool of your own sweat.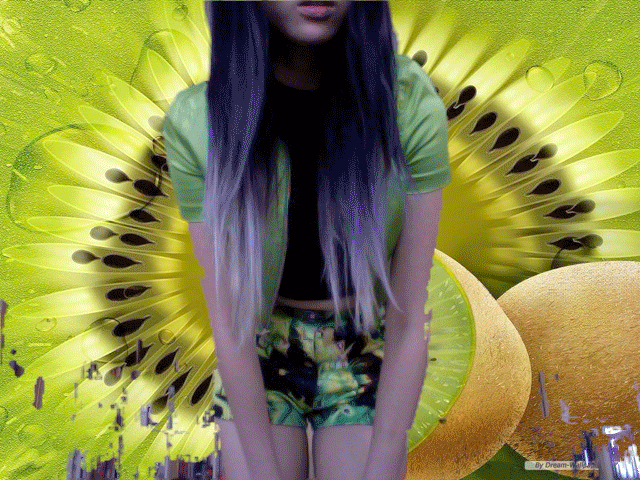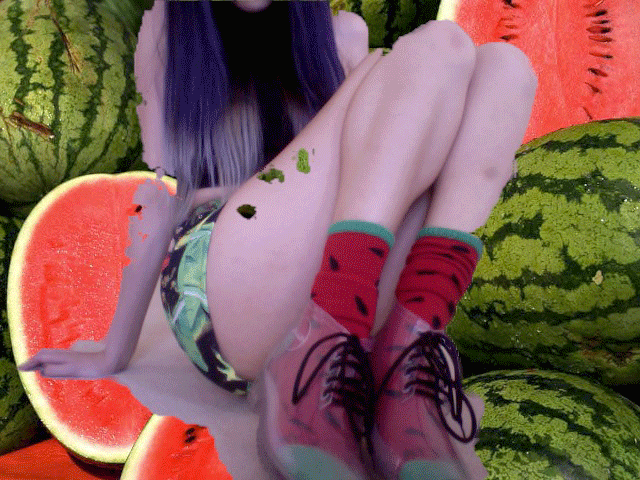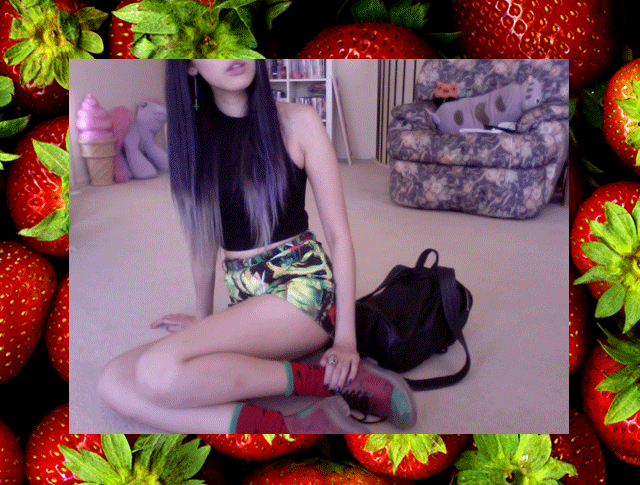 neon cross earring gift from adri, asos crop, emma mulholland shorts and walart paper wallet, topshop vinyl belt, odd future watermelon socks, clear boots from blog store, deadly ponies backpack
Nothing screams summer like
Emma Mulholland's
neon iguana denim shorts, I fell in love with her sporty and bright,
'as bad as iguana be'
collection from the get go. Squealed and ran for the credit card at work when her goodies went on sale via The Grand Social and did a rush order, lived in them since! From her grad collection till her latest, '
spaced out,'
she gets me every time, the Emma Mulholland girl never fails to look like she fell out of the internet, whether from an online coral reef of bright neons and psychedelic kaleidoscopes or an augmented reality of iridescent aliens. Trust that her clothes are always forward, unique, super fun and most of all guaranteed to make your day and other people smile.
On another note, besides trying to move as little as possible in this heat, I have been watching loads of
Rocko's Modern Life
, (remember that show? It used to blow my mind) and browsing though delicious
summer cocktail recipes
! Ty Segall's new
Twins
is also a great summer album, it even sounds like the hot midday sun beating down on you, hot and aggressive, can't get enough of this
.
What's your favorite way of coping with the heat, favorite activities/recipes/etc? Please do share!