"Calculating, intuitive and slightly unhinged, she dresses in clinical white and her chunky heels are strictly for soil aeration purposes. Her neighbours often peer over the back fence, catching strange glimpses of shear wielding and poison brewing. The psychotropic weed assassin digs in the garden all day but somehow her fingernails are always clean.
Our greenhouse girl has more knowledge than a shelf full of botany books, a scientific approach to growth patterns and soil acidity and an unnatural attachment to the fruits of her labour. Her long locks turned green from chlorophyll exposure and she kills time pressing native flowers and herbs. If she planted her own hands, they'd probably sprout tulips." (Bianca Blades and Kellie Pembroke).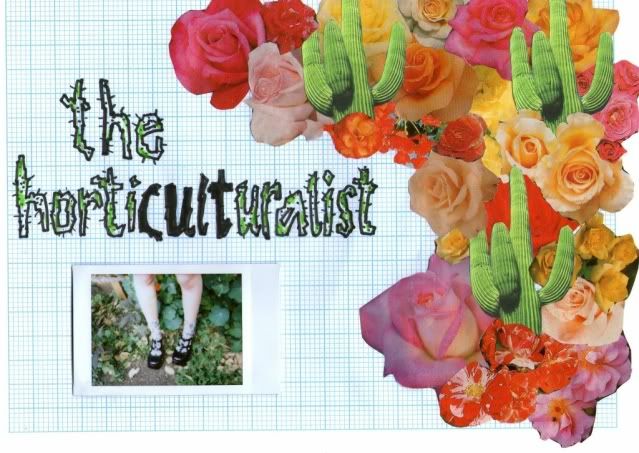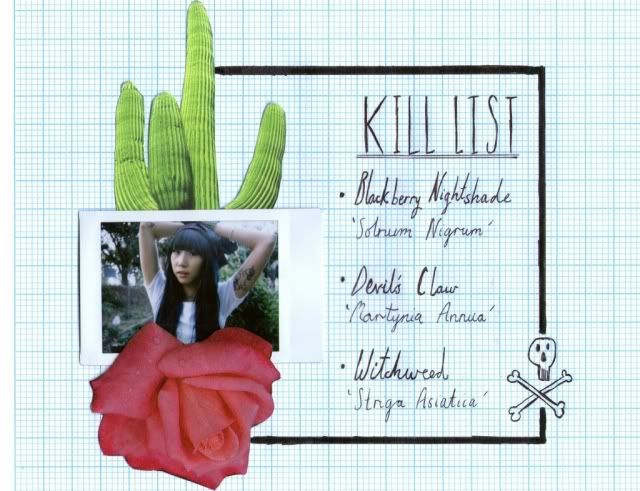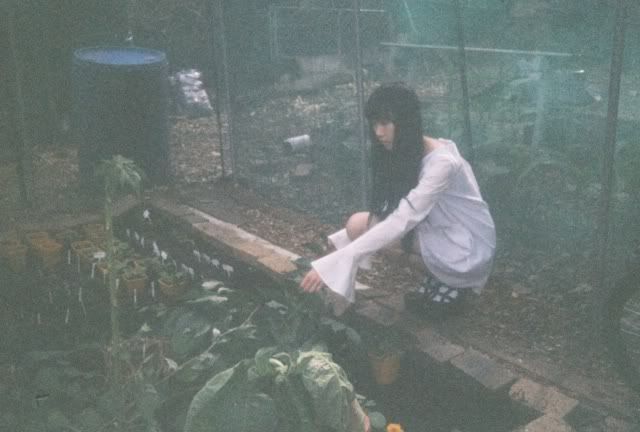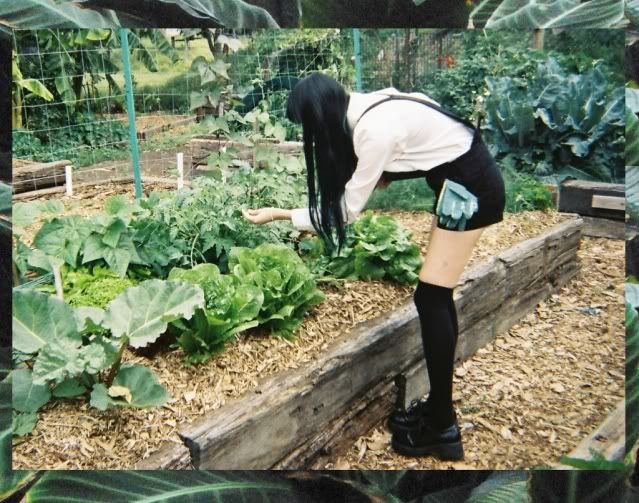 I thought I'd share some out takes from a shoot I did with the
Sargasso Sea
girls, a few months ago. You can see the full story here at
Haunt Mag
which has become my recent favorite source of visual inspiration.
Brisbane babes Bianca Blades and Kellie Pembroke are the duo behind the impeccable visual diary of fashion and media culture. Full of well informed and witty articles on fashion and consumptions as well a plethora of perfectly curated glossy fashion images it's no wonder Sargasso Sea won the 2012 Ultrabook Pedestrian.tv Blogster Awards (where they scored an internship with Vogue Australia in Sydney). It's meeting such motivated creatives that truly make me want to get off my ass and do MORE STUFF!
So when Bianca approached me to be in their next styling and fashion direction project, I was over the moon to be involved. This was a Spring story without the expected aspect of floral overkill, where a fictional fashion character was invented so you could only imaging how much I was loved the concept! We spent a lovely afternoon dressing up in
Emily Mcguire's
dreamy creations, digging around the West End community gardens!
Hope you liked the images and check out more of their work on
Sargasso Sea
.