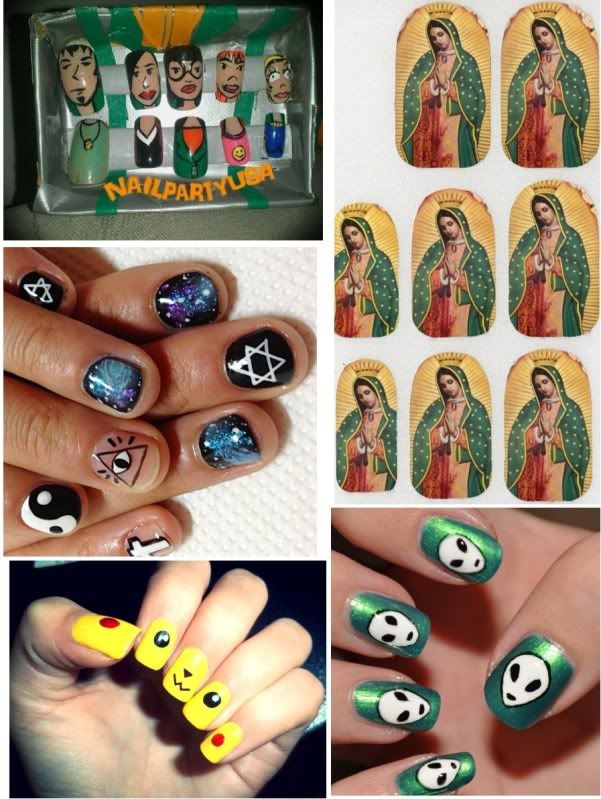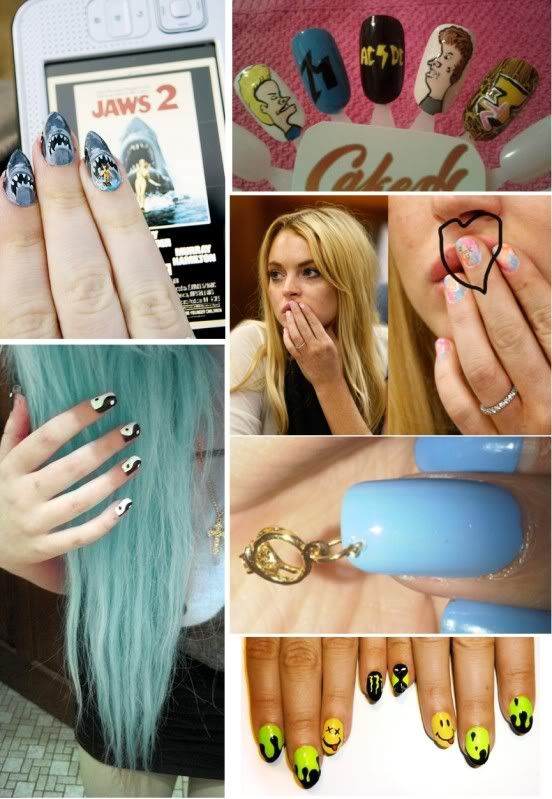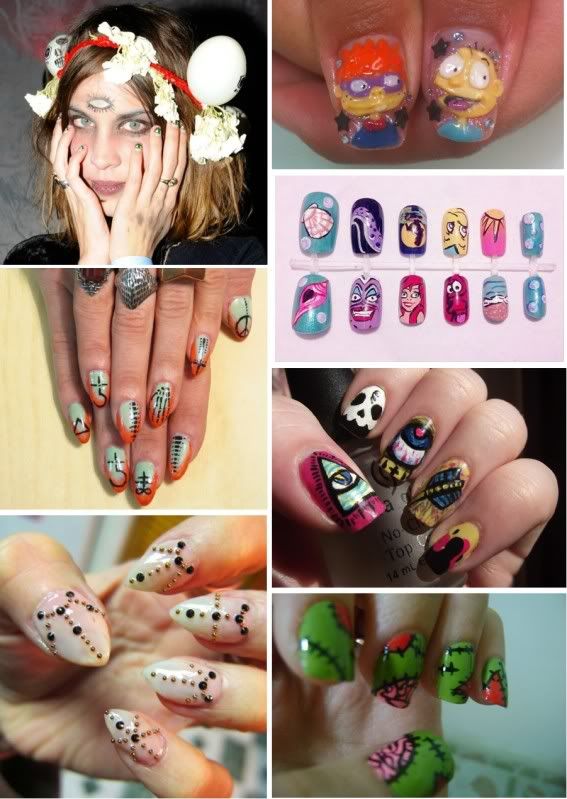 DIY nail art has got it down, especially the evidently home made jobs in all its trash, amateur splendor! Reminds me of a past super super nail salon
article
where
fighterjetnoises
,
teenwitch
and
teeth
put together html inspired numbers only digital dreams are made of. I also found some cool etsy stores that have
decals
and
glittery nail polishes
that aren't the typical vibe of misleadingly inedible Japanese dessert.
Which set are your favorite, how far would you go (to the point of getting people to pick things up for you)?
I've also been using my time very wisely during the uni rush, putting some cute amateur iphone 4 clear cases together; on a whim and strictly for guilty pleasures, until girls were interested via
my instagram
. So if you would like me to make one just send me an e-mail!