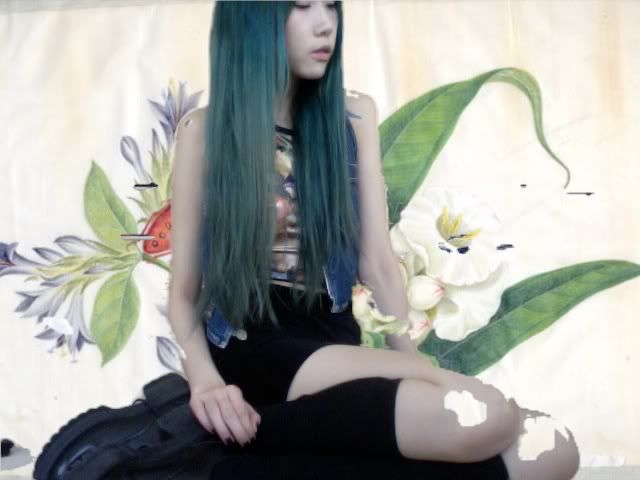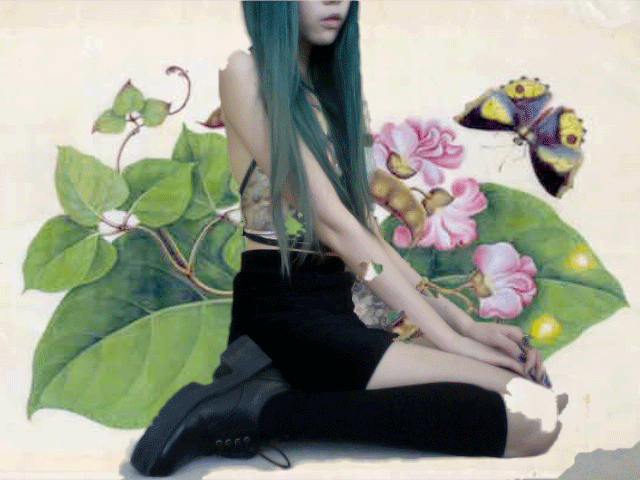 shiny floral halter from ebay, vintage versace denim vest, crystal quartz necklace by adri, monki chord skirt, vintage chunky school shoes I live in from etsy
My brain is about to explode from being on the computer all day and watching all the Jurassic Parks (the rain makes it deliciously dramatic)! On the flip side, I found a heap of things for my birthday wishlist (or rather some things I will never own and just have the pleasure of desiring them endlessly).
1. Emma Mulholland Great White backpack $365
2. Emma Mulholland Shark Bite bodysuit $250
3. Emma Mulholland Great White jeans $330
4. Micromotor (for jewellery purposes) $179
5. Ventidue clear plastic gym bag $345
6. Nowhere Gregg Araki DVD $15
7. Mini projector $140
I have also been getting e-mails about chunky platform shoes and were to get them.
Click on this
, it will take you to etsy and what I usually search to get some good finds ;). If you have any etsy store suggestions, I am totally addicted and would love a visit too.