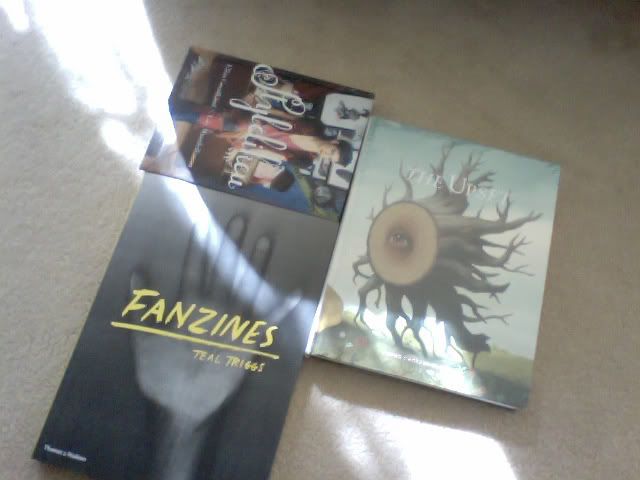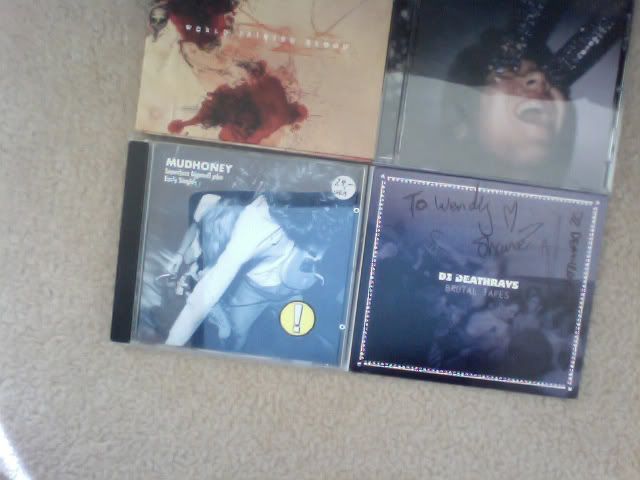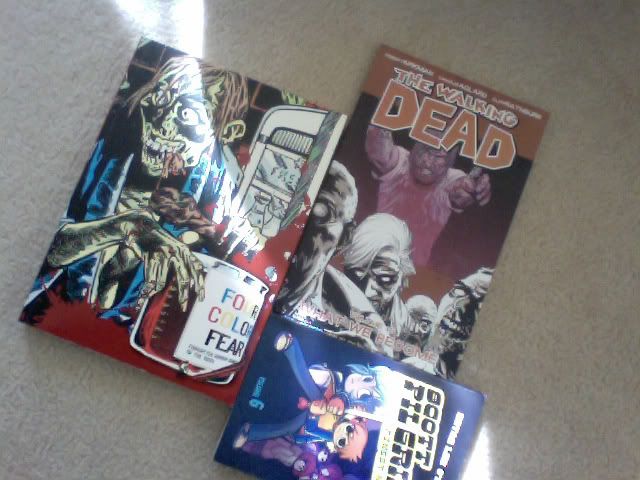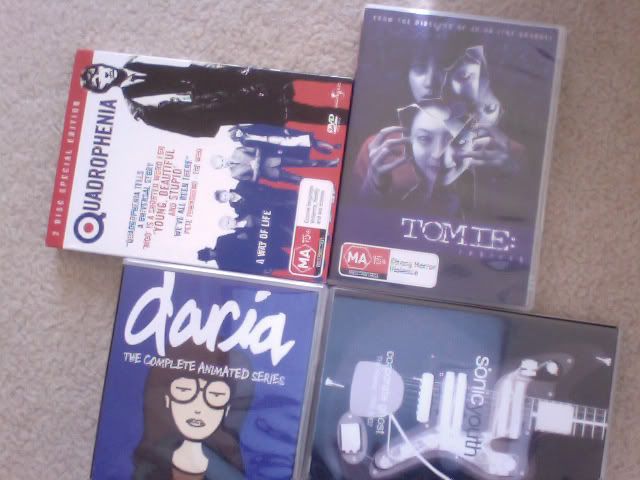 Current audio visuals, highly recommended if you haven't checked them out already!
BOOKS
1.
Styleliku
by Elisa Goodkind and Lily Mandelbaum; Facehunter meets The Selby including tattoo shots, sentimental personal style quotes and notes.
2.The upset by gestalten; young contemporary art categorised from low brow, gothic to character and realism.
3.Fanzines by Teal Triggs; collection of them over 70 years with high impact illustrations and plenty of punch.
CD's
1. Slayer World Painted Blood; drunk with power.
2.
Tiger Beams In Your Dreams
(my friend Jesse's band); hardcore pop, makes you dance hard with plenty of impressive foot moves.
3. Mudhoney Superfuzz Bigmuff plus Early Singles; touch me I'm sick.
4. DZ Deathrays Brutal Tapes (birthday present from the boys); like getting drunk to smash things.
COMICS
1. Four Color Fear; collection of forgotten 1950's horror, read them with the friend, do the voices, act them out.
2. Walking Dead; perfection to the max, I demolish these in one sitting, waiting for the next ones to come out!
3. Scott Pilgrim.
DVD'S
1. Quadrophenia; mod is a shorter word for young, beautiful and stupid.
2. Tomie; creepy ex girl friend issues with utmost eeriness.
3. Sonic Youth; despite being my favorite band of all time, I could never get sick of the home made clips.
4. Daria.
What is inspiring you/keeping the boredom at bay?