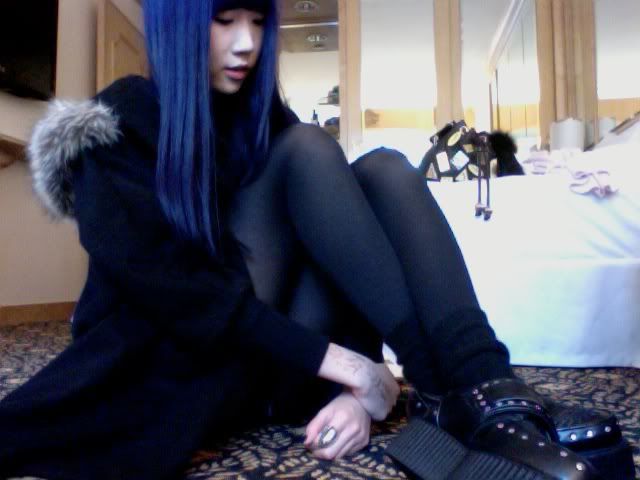 This was taken back in the HK; now we live in a shoebox. Comme des Garçons lace shirt, Zara leather dress, demonia creepers, jacket from Zipia.net.
Happy Valentines Day! What did you do today?
I spent the day in the cold and the night in the snow, (trekking around for buns for breakfast) with my best friend! I'm in Tokyo right now, we visited Tokyu Hands, 0101, Beams and had tempura for dinner! Really disappointed Foals sold out, it took us a while to figure out the ticket machines...
Any recommendations of places of visit/eat?