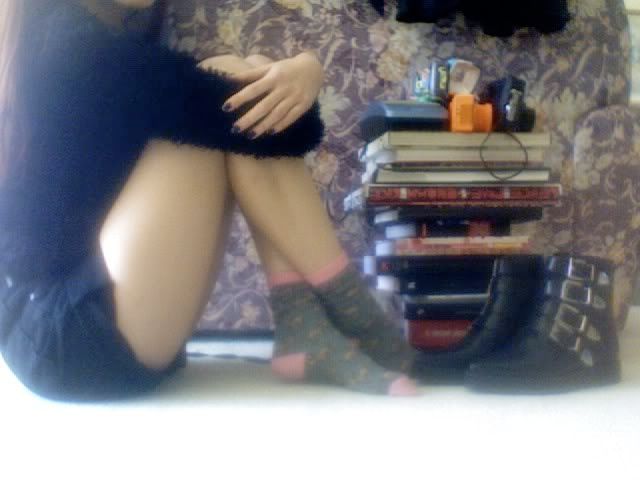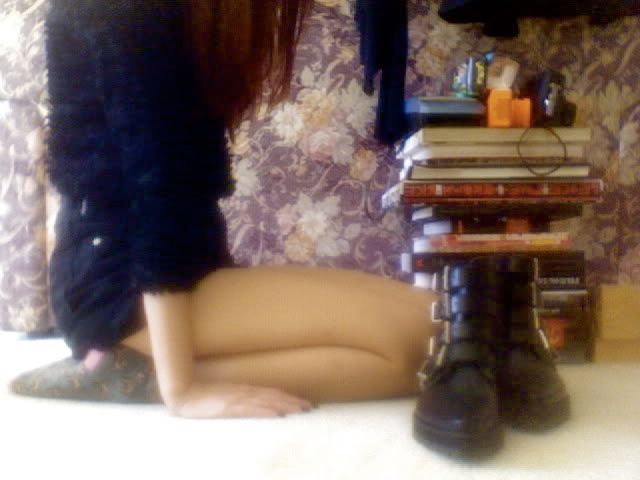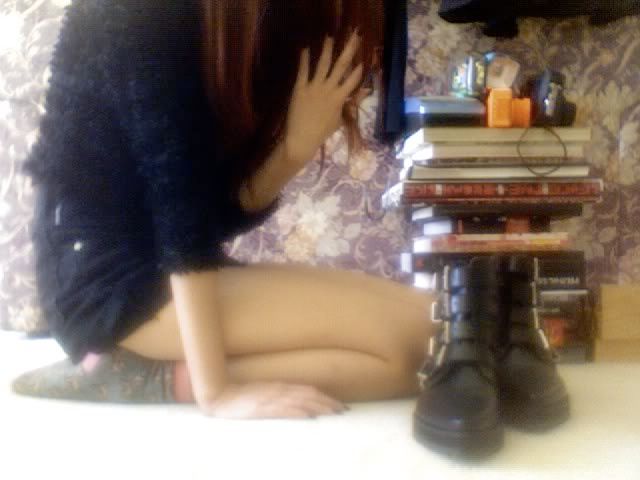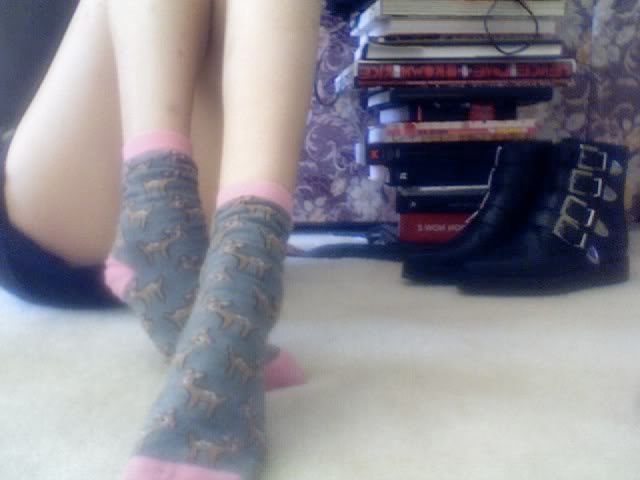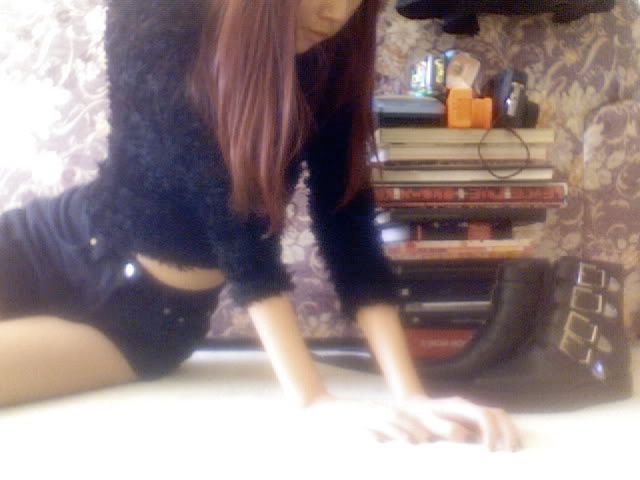 vintage versace shorts, fluffy cropped jumper - vintage, topshop socks.
I love my new fluffy jumper. You know that tacky crap your grandma used to knit you scarves from? It's sooooo warm and people just want to give you love constantly. You can also see my new creeper boots Denise got me from HK. Yahooo. I also watched 'rabbit without ears' today, it's really nice, might have sobbed a little.
I've been slaving away over this fashion portfolio assignment where you make up a collection and stuff. You've got to do it all on the computer, on illustrator (!!) which resulted in me yelling and screaming at the monitor a whole heap...but I'll chuck some photos up soon!