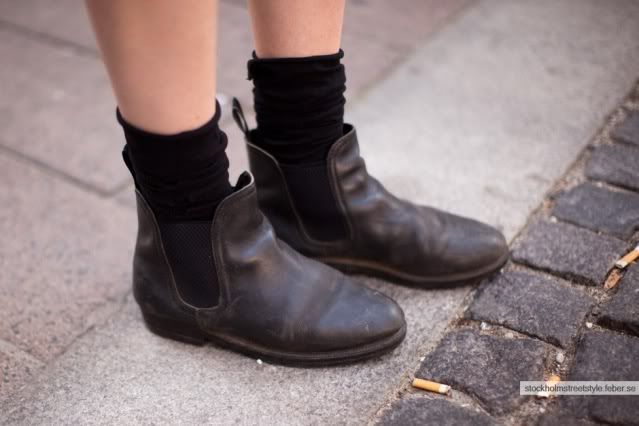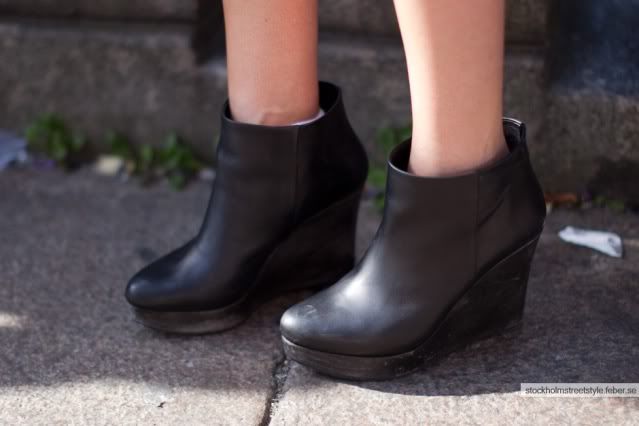 fashionfever and stockholmstreetstyle
Ah...just not mentally prepared for sandals.
The vulnerablity of the phalanges.
The other day I even tried on a pair of little
nude knobbly heeled ballet flats at the antique centre.
Even though they were super cute, we decided
we weren't ready for the petite-ness of my usually
doc marten/creeper, (chunky) clad feet.