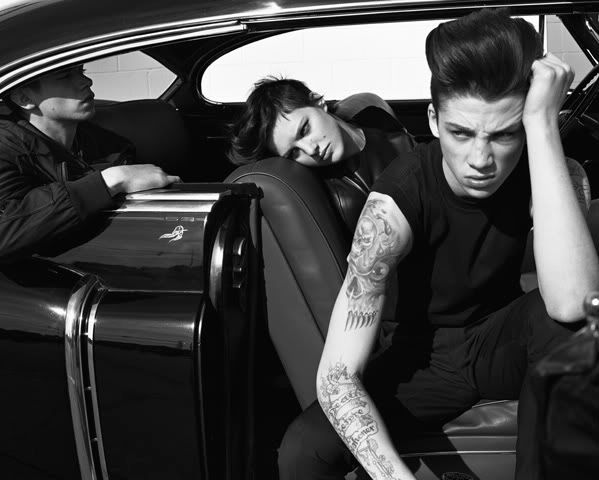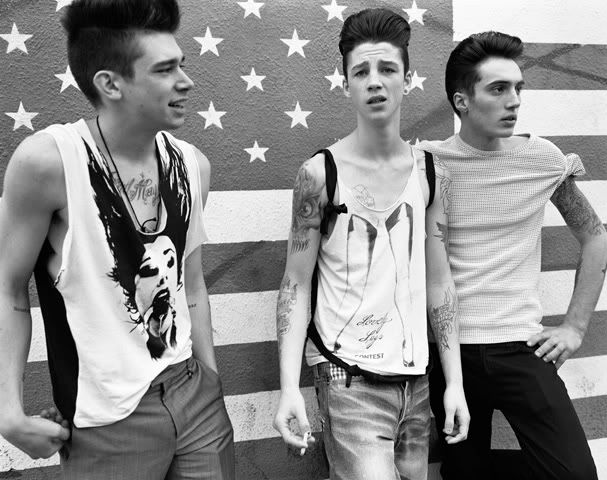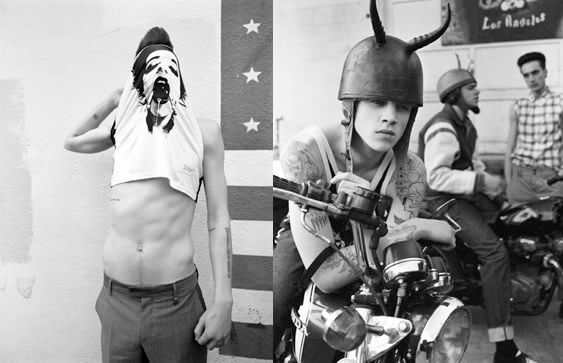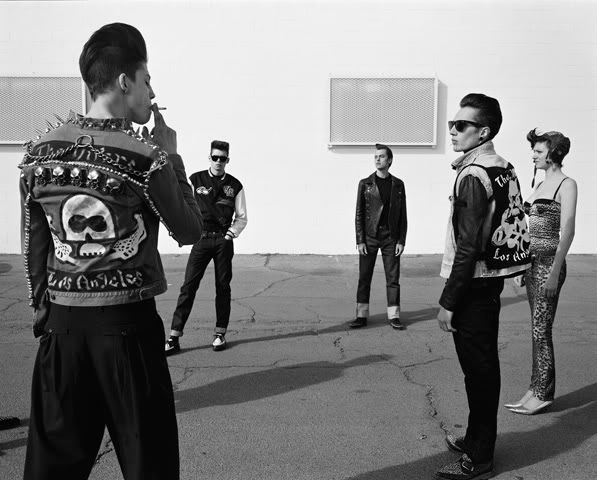 photographed by richard bush for man about town

Looks suspiciously like the cast of The Outsiders...
I would cast (based purely on looks) Ash Stymest as Ponyboy, Cole Mohr as Two Bit, Third from left in last photo as Danny and leftover dude as Sodapop.
And...that's Cherry Valance post badass makeover.
It would be grand.